Texas Instruments Magic Wand Speak & Learn Fixed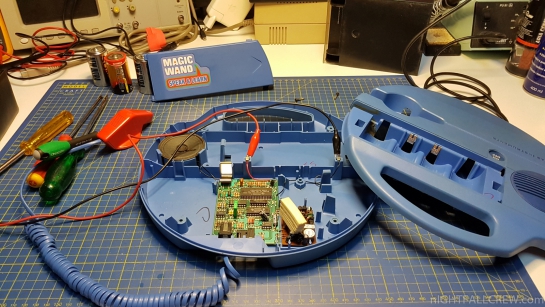 Texas Instruments Magic Wand Speak & Learn Fixed
Defect:
Doesn't always turn on.The power button doesnt work properly.
Battery acid leak.
Fix:
Cleaning the Battery acid leak in the battery compartment.
Cleaning the strange power-on button with a spray Contact Cleaner R-11.
Inserted a thicker on the power-on button because the plastic pin that pressing the contact has deteriorated.
Note:
External power supply 6v (TIP POSITIVE)
Gallery: