Colecovision Power Supply Repair (missing +5v)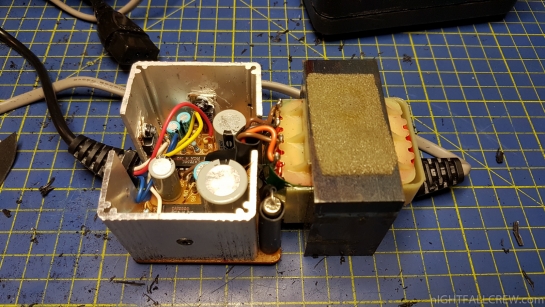 Damn! the case Housing of the Power Supply is glued and is not a nice thing.
Defect:
Replaced components:
1 x IC CA723CE (Precision Voltage Regulators)
Analysis of the defect:
Tested the cable.
Tested the transistor TIP41C soldered on the PCB.
Unsoldered the transistor TIP41C and i have again tested to make sure 100% that is not died, the transistor was not in short circuit or interrupted.
With the transistor TIP41C unsoldered i have tested the output of the IC CA723CE PIN 10 VOUT which appeared to 0V instead of +5v  while the input voltage (unregulated) PIN 12 measured +17v and VREF 6 PIN was correct.
Gallery of the repair: