Commodore Amiga 4000 PSU Upgrade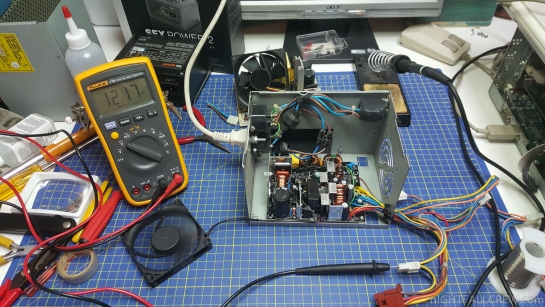 Some months ago i have decided to upgrade the power supply of my Commodore Amiga 4000 with a good ATX power supply, compact and with a high amperage.
I have found the SFX POWER 2 300w from the German Company: Be Quiet. The power supply is perfectly suited to my needs.
Below the work was done, anything of complex if not fit the PCB inside the power supply of the Commodore Amiga 4000.
Gallery: