Repairing Radio Shack TRS-80 Model 1 ..for the third time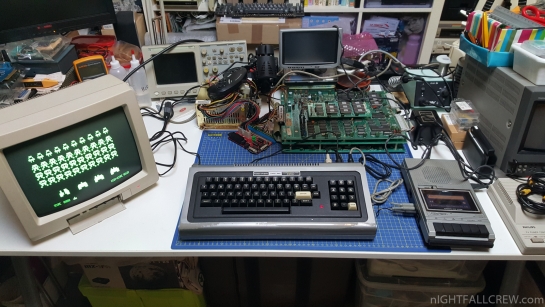 Repairing Radio Shack TRS-80 Model 1 ..for the third time
Defect:
SHIFT keyboard switch broken.
Garbage Screen on boot (already repaired).
Flat cable of the Keyboard broken (already repaired)
Repair:
Replaced the keyboard switch with a new one taken from a keyboard (the good one) of the Texas Instruments TI-99/4A that helps me many times.
Replaced a 2102 Video SRAM.
Rebuilt the keyboard flat cable.
Gallery of he repair: