Gotek HxC Firmware v3.0.33.4a (CPC DSK images now are supported)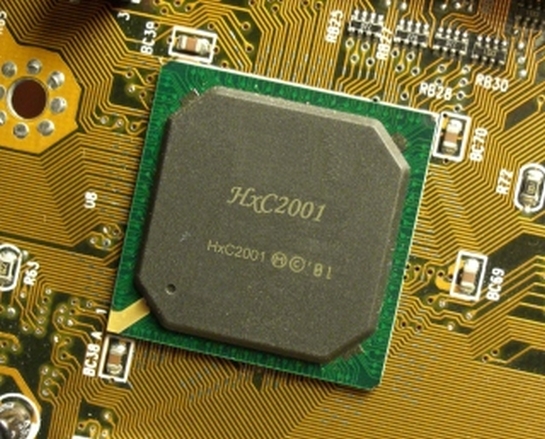 Jean-François DEL NERO (who's behind the HxC SD Floppy Emulator) recently has released a version of the HxC emulator firmware that is compatible with the STM32 chip used in the Gotek floppy emulators.
This means that the great functionality of the HxC SD emulator is now available on cheaper and more widely available hardware.
The bootloader to convert the Gotek floppy drive in HxC compatible must be purchased on the website HXC 2001 by sending an email to Jean-François DEL NERO. The price of the bootloader is one-off 10 Euro per Gotek that you want to update. Future updates of the software are free and can be made from a USB stick
The HXC Usb (Gotek) firmware supports:

+ many more….
Release notes Firmware USB HxCFloppyEmulator v3.0.33.4a:
CPC DSK / RAW DSK : If not a CPC DSK file, open it as a RAW image.
RAW Image : *.DSK and *.OUT files support added.
System tick optimization.
OLED screen support : Characters generator code speed optimization.
Config-Less Mode :
More CPC DSK format variant support.(again !)
More CPC DSK format variant support.
Amstrad CPC EDSK & DSK : Fix some DSK identification issues.
Amstrad CPC EDSK & DSK : Fix file type detection with CPC File selector v2.5
Amstrad CPC EDSK & DSK : Write Support working !
Amstrad CPC EDSK & DSK support : Fix issues with non-standard sector size images (Midline Process…).
Amstrad CPC DSK direct support added (Old and new format) : Read only for the moment.  Write support and simple copy protection support incoming ;).
New setting menu item : auto selection setting. You can now set the desired timeout for the auto selection function or disable it.
Normal mode : Fix random "Bad file" and IMG read issue at power up/USB stick change.
Some optimizations.
Write pipeline issue fixed.
Fix : IMG/IMA/DSK and ST files are now visible in normal/direct browsing mode.
Rotary support added. Connections points : Clock -> J7 pin 2,Direction -> J7 pin 1.
This is only a little part of the changelog. The original one is very long and you can read it here.
Download: USB Stick STM32 (Gotek) HxC Firmware v3.0.33.4a (193)
source: hxc2001.com