Conversion Amiga 500 (8A) (512k Chip RAM) to 500+ (1MB CHIP Ram)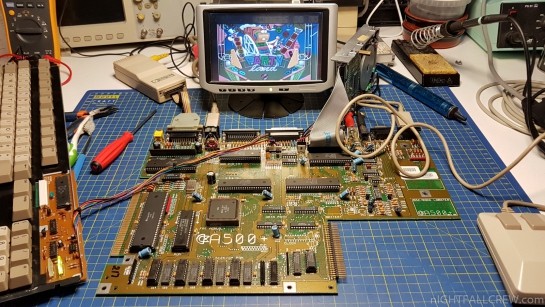 Conversion Amiga 500 REV 8A (512k Chip RAM) to 500+ (1MB CHIP Ram)
Some Amiga 500 sold at the end of 1991/beginning of 1992 have a motherboard of an Amiga 500+ but limited to the capabilities of a regular Amiga 500 with 512k of Chip RAM.
These motherboards can be converted to 500+ simply installing the missing pieces; RAM section and REALTIME CLOCK.
What i did is add a 512K to have 1MB of Chip RAM like the amiga 500+.
Gallery of work that was done: