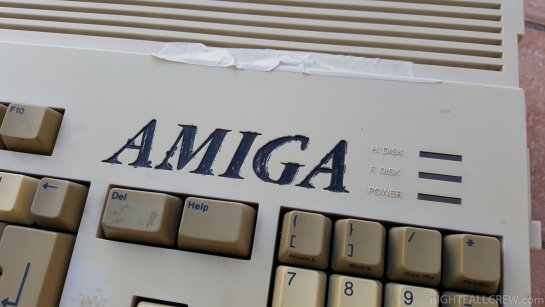 All computers that i use for experiments or tests must at least be cleaned and disinfected.
Works that have been made:
General and accurate cleaning.
Accurate cleaning with a magnifying lens of the AMIGA logo with isopropyl alcohol. I have used also a toothpick to remove the black color from the corners.
Full Recap of the motherboards.
Removed the two pieces of metal.
Fixed the RGB video connector (totally broken).
Replaced the keyboard with another one less yellowed.
Added a Gotek Floppy Drive with HXC Firmware.
Kickstart ROM 3.1.
Photo gallery before cleaning:
Photo gallery after cleaning: