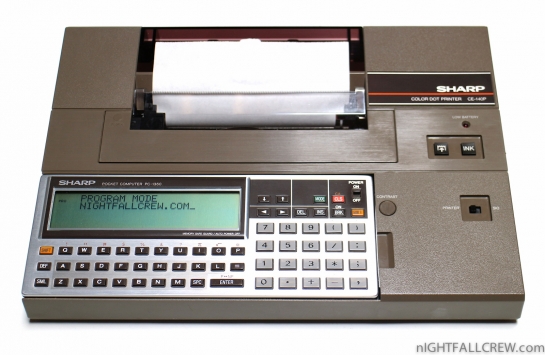 For this donation i thank: Andrea C. from Trieste.
The Sharp PC-1360 is a small pocket computer manufactured by Sharp. it can also be considered as an electronic calculator.
The PC-1360 was introduced in 1987 and was used by engineers, and favored by programmers for its decent programming and graphical capabilities. It was the top model of the (very small, only two models) 13XX series. It has a LCD display with four lines, also the SC61860 CPU, two RAM extension slot which work with the cynox RAM cards, a 15 pin serial interface and also a powerful BASIC. This is the best models for graphic applications.
Gallery:
source: computinghistory.org.uk