Atari Program Recorder Model XC11 (Boxed)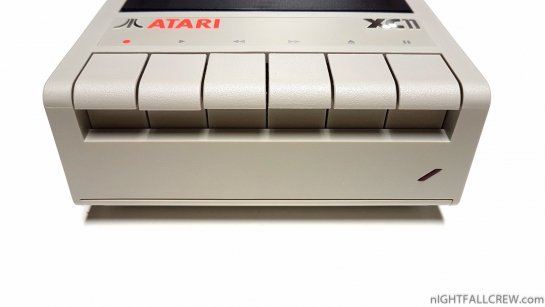 The Atari Tape Recorder Model XC11 can save or load programs/data from magnetic media (audio cassette).
The transfer rate is 600bits per second, so you can record about 100,000 bytes of data on a regular 60 minute cassette.
Unlike the new XC12 model in the XC11 we find the SIO pass through connector so this device can be connected anywhere in the SIO chain.
The power is supplied from the I/O Serial cable (SIO).
Gallery: