U64 Streamer v1.1a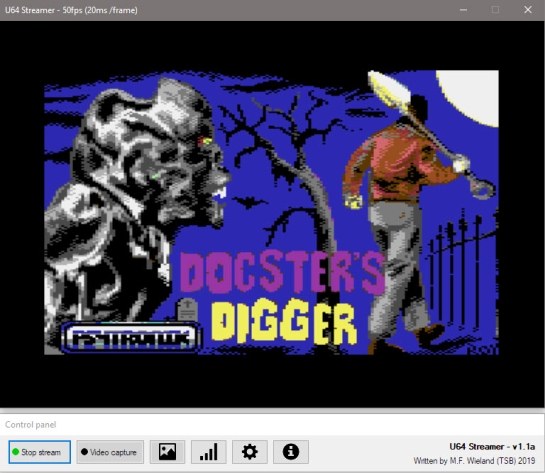 What can I do with this?
With the new Ultimate 64 firmware (>=1.1c) there is an option to receive video frames & audio over a network connection at 50fps.
You can use this tool to capture those frames into an image or video file.
Changelog v1.1a (07/07/2019):
Fixed settings window issue's
Check on valid IP address, and issue with remote start checks.
GUI changes.
Added visuals to start stream and video recorder button.
Fixed window position for about and settings window.
Added button icons.
Stream statistics.
Optimized code.
Download: U64 Streamer v1.1a (0)
source: u64streamer