Alternative Cleaner for Floppy Disk 5¼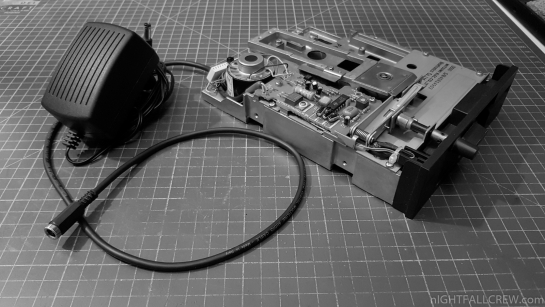 Why throwing away a Commodore Floppy Disk Drive with a broken head it could become a great gadget to clean Floppy Disks.
How to do ? just disassemble the entire part that controls the movement of the head including the head itself.
The power supply used is 12v with at least 1A, you can see the connection in the photo.
Good Cleaning.
Gallery:
Video: