Multi-Cartridge Arcadia 2001 / GIG Leonardo Extension (Adapter)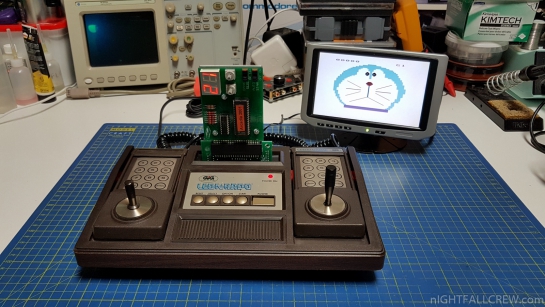 Very nice adapter designed by Rolo that allows you to use the Rolo Multi-Cartridge also on the Emerson Arcadia 2001 / GIG Leonardo and Hanimex HMG-2650 console.
The Eprom need to be installed in the Multi-Cartridge and contains 64 games all fully working.
This is a good alternative for those who don't want to spend an important amount of money for the Multicart Arcadia 2001.
Thanks Rolo for this great extension (Adapter) for the Multi-Cartridge.
Gallery:
Video:
source: atariage.com