Commodore SX-64 Keyboard Repair & Cleaning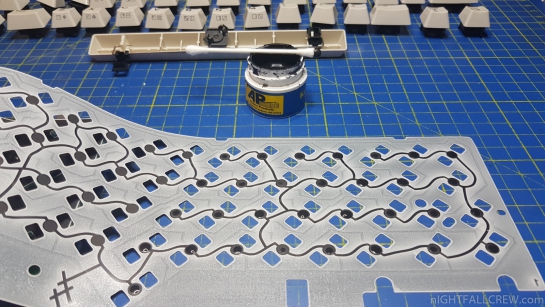 The Commodore-SX64 keyboard after some time isnt't responding anymore (all or some keys). In this case, the keyboard needs some cleaning and repair.
First of all you have to disassembly the keyboard housing, pay particular attention to the screws, this plastic is very old and not of a good quality, it breaks only if you look it.
Gently remove the membrane and clean with alcohol all the metal contacts on the keyboard pcb and also clean all the contact pads on the membrane without alcohol.
Next i took some graphite in cream (Keypad Fix) to reconstruct the pads on the membrane by simply applying a very fine layer of graphite on the contacts.
Gallery: