Video Intercom vintage monitor recycled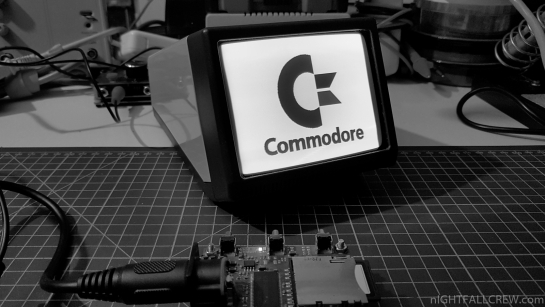 I received this small Black and White CRT monitor from a friend, Ciro Barile of TI-99 Italian User Club, this monitor was used as a video intercom and i didn't know the power supply voltage, the pinout but especially if it worked.
Found the pinout and the power supply voltage i saw the image turned upside down, this because the monitor could be hooked both from top and from bottom, nothing could be easier it was enough to change the deflection yoke connector on the motherboard to flip the image.
I drilled two holes on the back of the case to facilitate access to the composite video input and power supply (12v 2A).
Pinout:
RED (Video)
GREEN (Ground)
BLACK (Positive)
BROWN (Ground)
Gallery: