Restoration & Repair a Commodore Dual Disk 8250 LP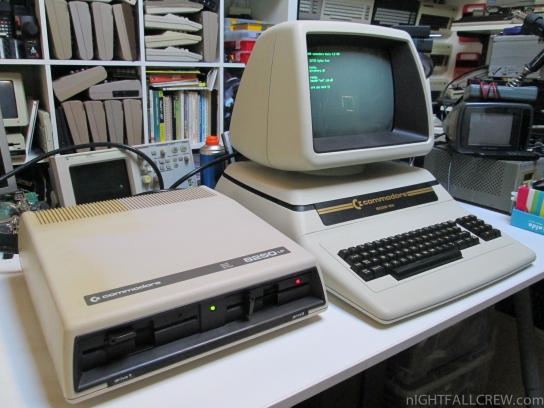 The conditions of this Commodore Dual Disk 8250 LP are really bad. The CBM 8250 LP is left for over 25 years in a dovecote.
The cleaning, repairing and restoration have taken a long time, but the result is more than acceptable.
The comparison (before / after):
Defects:
Floppy Disk Drive completely dead.
Main motherboard failure: Status LED green but with the Floppy Disk Drive LEDs (red) that blink 3 times and then repeat in loop.
Directory displayed with extra chars.
Repair:
Replaced all the electrolytic capacitors of the two Floppy Disk Drive.
Replaced the IC RIOT MOS 901869-01 (Memory, I / O, Timer array)
Replaced the IC RIOT MOS 6532 (RAM-I/O-Timer)
Gallery of repair and cleaning: