Commodore PET 2001 – 6550 Ram Adapter by xAD & Manosoft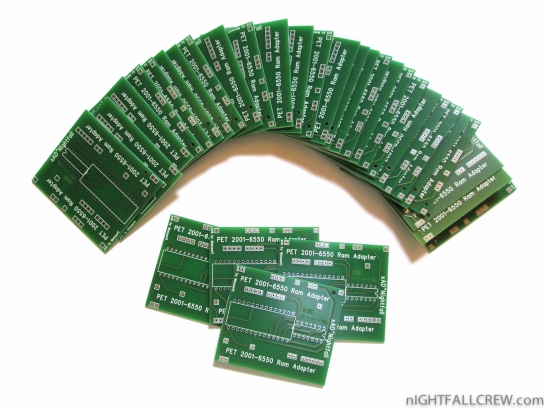 Gallery:
This adapter replaces all ram installed in the Commodore PET 2001 with a 6264 Static Ram and is useful when one or more ram are faulty. These type of ram are no longer available to purchase.
NOTE: This adapter will only work to replace a chip with a part number starting with MPS 6550. They will NOT replace other RAM types used in Commodore computers other than the original Commodore PET 2001.
The original design was done by Donni of the VCF forum (Vintage Computer Forums).
Unfortunately these pcb have a design problem, below the fix which needs to be done (i always forgot to post this fix, sorry)
Download: Original printable version by Donni (656)