Olivetti Prodest 128S (Acorn BBC Master Compact) Modding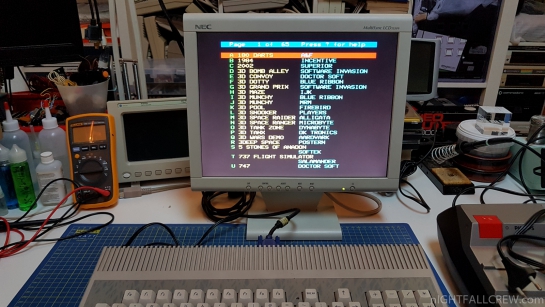 Olivetti Prodest 128S (Acorn BBC Master Compact) Modding
I found in the box of the rubbish dump two Olivetti Prodest 128S that was given to me long time ago by a dear friend: Andrea Pierdomenico.
Both computers are without the Floppy Drive and Power Supply external module.
I chose one of two in a better conditions and i did a modding to use it with a VGA Monitor and SDCARD instead of Floppy Disk plus some extras.
Work that has been done:
Replaced the lame Olivetti ROMS (EPROM 27C512) with the original one from Acorn BBC Master Compact (release MOS 5510)
GBS8200 v4.0 for VGA Output installed inside the case.
Removed the Input Video signal connector (YPbPr) of the GBS8200 because they cause problems to closing the case.
Installed a Power Switch.
Cutted two pcb track for the Power Switch.
Installed a VGA Connector.
Replaced the Power LED (RED) with a GREEN LED.
External power supply (5v / 2.5A).
Installed a potentiometer (10K) to adjust the speaker volume.
Cutted one pcb track for the potentiometer, otherwise the external volume adjust don't work.
TurboMMC installed (see the pinout for the internal installation).
Installed TurboMMC Eprom.
TurboMMC pinout for the internal installation: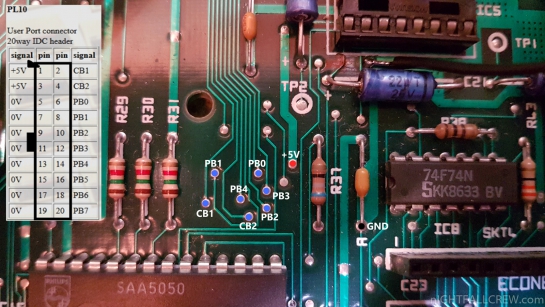 Gallery of work that was done:
Download: