Atari The Educator / Atari 1025 Printer / Atari 1030 Modem (all Boxed)
Atari The Educator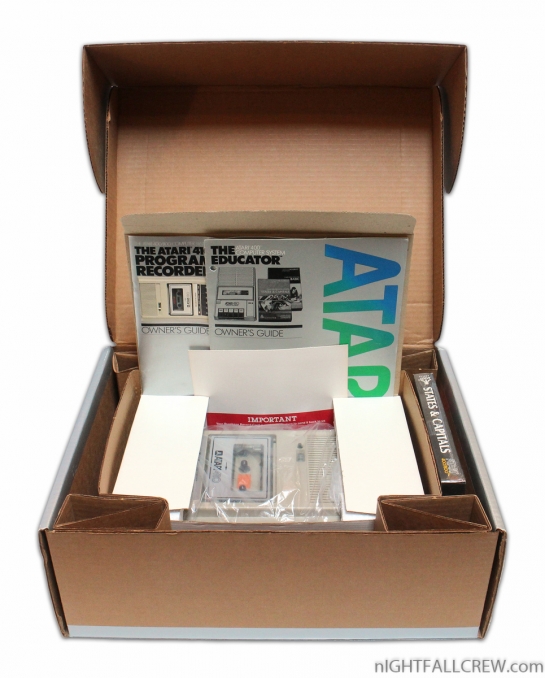 The package includes:
Basic Cartridge.
Software & State Capital software on tape.
The Program Recorder Atari 410.
Download: Atari Educator Owners Guide (929)
Atari 1025 80-Column Printer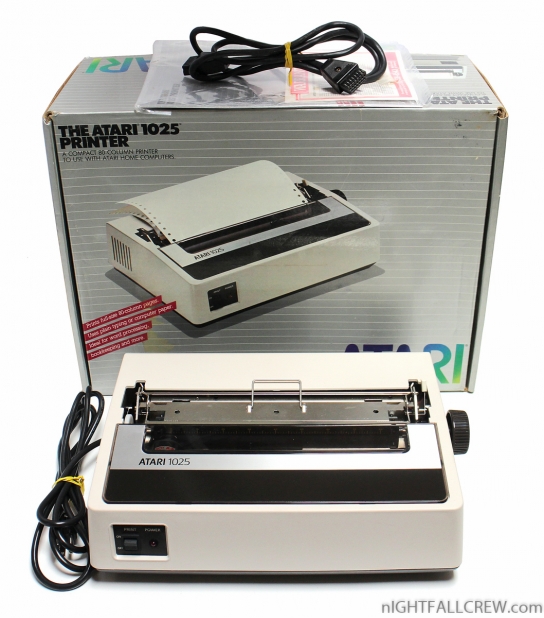 Printer Specifications:
40 cps (80-column 10 cpi mode)
5 cpi expanded (40 col), 10 cpi (80 col), 16.7 cpi condensed (132-col)
5×7 character dot matrix.
Buffer: 132 chrs at 16.7 cpi, 80 chrs at 10 cpi.
Paper: roll,fanfold,single sheets. optional:roll paper holder, tractor feed.
Atari 1030 Modem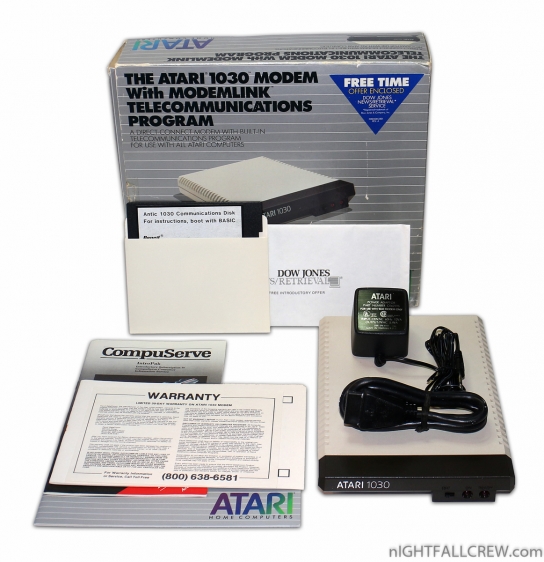 With the introduction of Atari all new XL line of computers came the all new Atari 1030 direct connect modem. The modem had a very unique feature packed into it. Just like the Atari 850 interface, the Atari 1030 modem had not only its device driver in ROM which would automatically upload into the computers memory, but also its software as well.
The Atari 1030 came with an on-board software package called ModemLink which would automatically upload into the computers memory. However there was a catch, like all previous Atari software, ModemLink had no provisions for Uploading or Downloading software, also in order to use the on-board ModemLink software any disk drives that were connected to your system had to be turned OFF.
Later Atari 1030′s were packaged with "The New Atari 1030 Software Package" which was a diskette with Amodem, Tscope and DiskLink software. Amodem was written by Jim Steinbrecher of Atari telecom fame, Tscope was written by Joe Miller and was for use with Compuserve.
Gallery:
source: atarimuseum.com