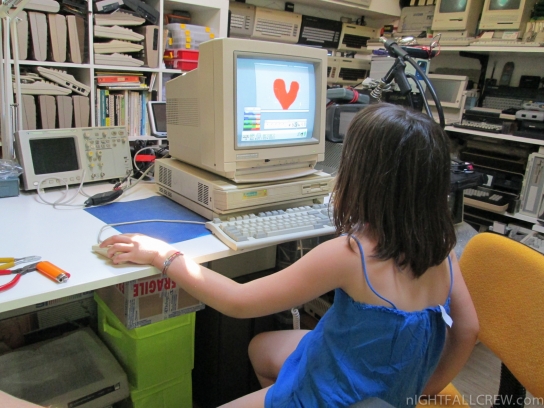 This is a test done for a dear friend to check if the Acorn Archimedes A420/I is working properly. The RGB scart cable is homemade by me to connect to a Commodore 1085S monitor.
Gallery:
The Acorn Archimedes was Acorn Computers' first general purpose home computer to be based on their own ARM architecture. Using a RISC design with a 32-bit CPU (26-bit addressing), at its launch in June 1987, the Archimedes was stated as running at 4 MIPS, with a claim of 18 MIPS during tests. The name is commonly used to describe any of Acorn's contemporary designs based on the same architecture, even where Acorn did not include Archimedes in the official name.
The first models were released in June 1987, as the 300 and 400 series. The 400 series included 4 expansion slots (although a two slot backplane could be added to the 300 series as an official upgrade, and third parties produced their own 4 slot backplanes) and an ST506 controller for an internal hard drive. Both models included the Arthur operating system operating system (later replaced by RISC OS as a paid-for upgrade), BBC BASIC programming language and an emulator for Acorn's earlier BBC Micro, and were mounted in two-part cases with a small central unit, monitor on top, and a separate keyboard and three-button mouse. All models featured onboard 8 channel stereo sound and were capable of displaying 256 colours on screen.
Four models were initially released with different amounts of memory, the A305, A310, A410 and A440. The 540 was unveiled in September 1990, and included higher speed SCSI and provision for connecting Genlock devices. The 300 and 400 were followed by a number of machines with minor changes and upgrades.
source: wikipedia