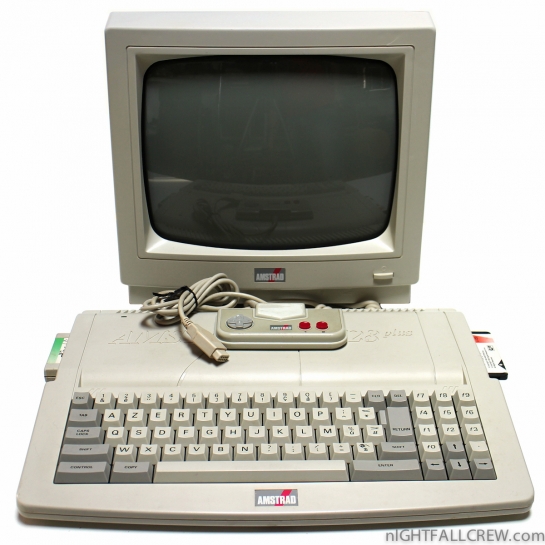 Autopsy:
In 1990 Amstrad introduced the "Plus" range which tweaked the hardware in many ways and added a cartridge slot to all models. The Plus included the 464 Plus, 6128 Plus and the GX4000 video game console (which is a cut down Plus without the keyboard nor support for non-cartridge media). All of the range included a cartridge slot and additional hardware improvements.
Most improvements were to the video display which saw an increase in palette to 4096 colours and gained the capability of hardware sprites. Splitting the display into two separate windows and pixel scrolling both became full supported hardware features although both were possible on the non-"Plus" hardware using clever programming of the existing Motorola 6845. An automatic DMA transfer system for feeding the sound chip was also added but the sound chip itself remained unchanged. Additionally, the BASIC command set for disc access was improved.
These models did not do very well in the marketplace, failing to attract any substantial third party support. The 8-bit technology behind the Plus was starting to look a little out of date by 1990 and users resented the substantial price hike for cartridge games compared to their tape and disc counterparts. However, the Plus machines did sell well in France where Amstrad still had a large following due to the success of the classic CPC range there.
The range was officially titled as 'Amstrad 464 Plus', 'Amstrad 6128 Plus' and 'GX4000′ and the 'CPC' (standing for Colour Personal Computer) abbreviation used in the older generation was dropped. However, many Amstrad users refer to the Plus range as 'CPC Plus' or 'CPC+' due to the inherent similarities of the two ranges.
from: cpcwiki.eu