Archive for the 'Chinook Technology' Category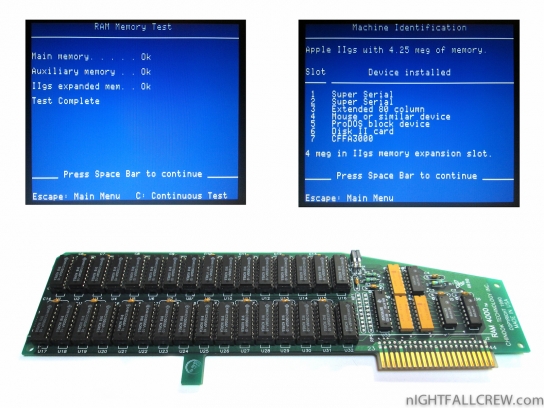 Chinook Technology RAM 4000: All 4 banks filled for a total of 4Mb.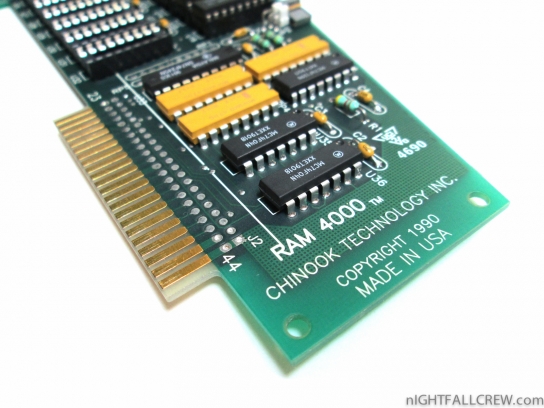 Gallery:
Apple IIgs Memory Expansion Card. This card has 4 memory banks with a total capacity up to 4Mb (only two banks is presently populated for a total of 2Mb).
The ram that are used for this expansion memory are DRAM HY51C1000LS-10/KM41C1000AP-10.
Connect to
H i d d e n P o w e r B B s
If you want to transfer a file you need to use: Secure CRT (Win) or SyncTERM (Win/Linux/Mac)

if you have connection problems, try with telnet: bbs.nightfallcrew.com (port: 9009)
Unix D00r Password: area51 / nup: oldskool
SourceForge Info
I have used the alias
Xantal
instead of xAD for some projects. Example: XboxMediaCenter / XboxMediaPlayer and other undergrounds things.
Spam Blocked