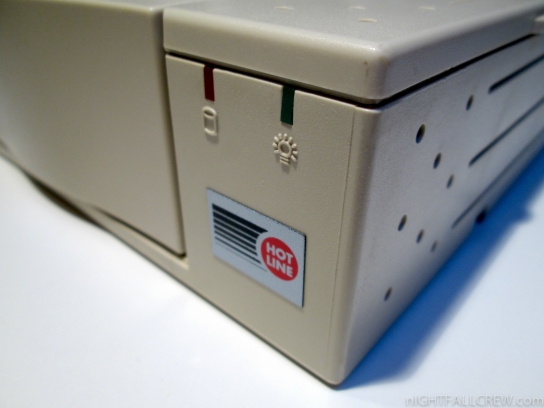 I thank my dear friend that gave me the Hot Line SCSI Box.
Autopsy:
Box for SCSI hard disk.
Description:
One Slot 3.5″ 50 Pin SCSI hard disk.
Internal Power supply.
Lights indicator for power, HDD activity.
Internal scsi connection cable included.
External Connections 2 x SCSI 50-pin Centronics female.
Switch for SCSI ID.