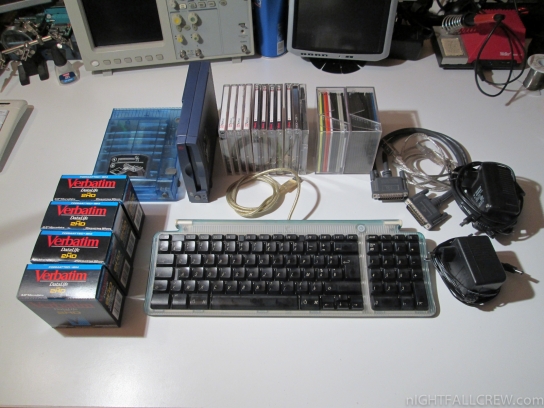 Thanks go to: Damiano (manosoft) and my Brother Alessandro.
Things that have been donated:
4 x Box of Verbatim Datalife 3.5  2HD Floppy Disk.
1 x Apple Keyboard for my iMac G3 "Bondi Blue" M5521
1 x Iomega Zip Drive SCSI + Cable.
1 x Iomega Zip Drive USB + Cable.
11 x Zip Disk.
Some 3.5 Floppy Disk.