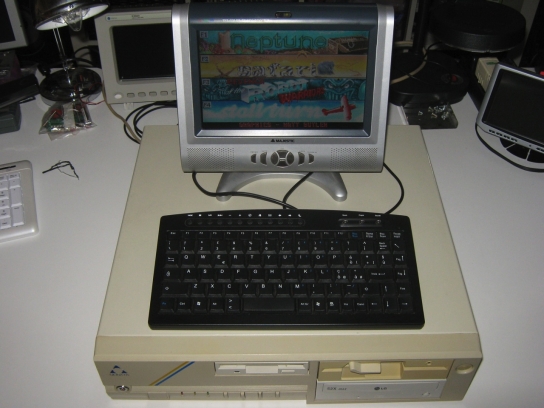 In these days i have had the necessity of a computer with the DOS operating system to create Boot Disk with the ImageDisk program, so i decided to retrieve my old Olidata P133 and install FreeDOS.
I have installed:
3COM 3C905 PCI Ethernet Card.
TCP/IP Stack via 3COM 3C905 Packet Driver.
Amstrad 1640 5 1/4 Floppy Drive (I had to change a jumper, see photos)
Upgraded SIMM Ram (100 Mb)
DOS Driver for Crystal 4232 Sound Card (SoundBlaster Compatible)
A small fan for the cpu.
Some Games and Utility.
Gallery: