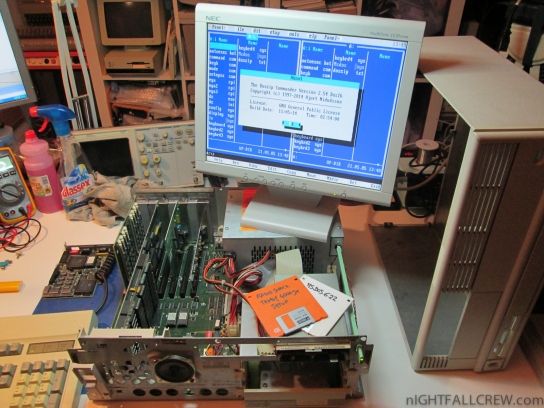 I thank my dear friend Ciro (www.ti99iuc.it) for giving me the Personal Computer Radio Shack Tandy 4000SX.
Some photo:
Tandy 4000SX uses a intel 80386SX microprocessor at 16 megahertz, 32-bit CPU Offers true Intel 386 processing in a 286 hardware environment.
Tandy designed and engineered with full IBM PC/AT compatibility. Uses hardware and software compatible with the IBM standard for IBM PC/XT/AT computers.
source: radioshack.com