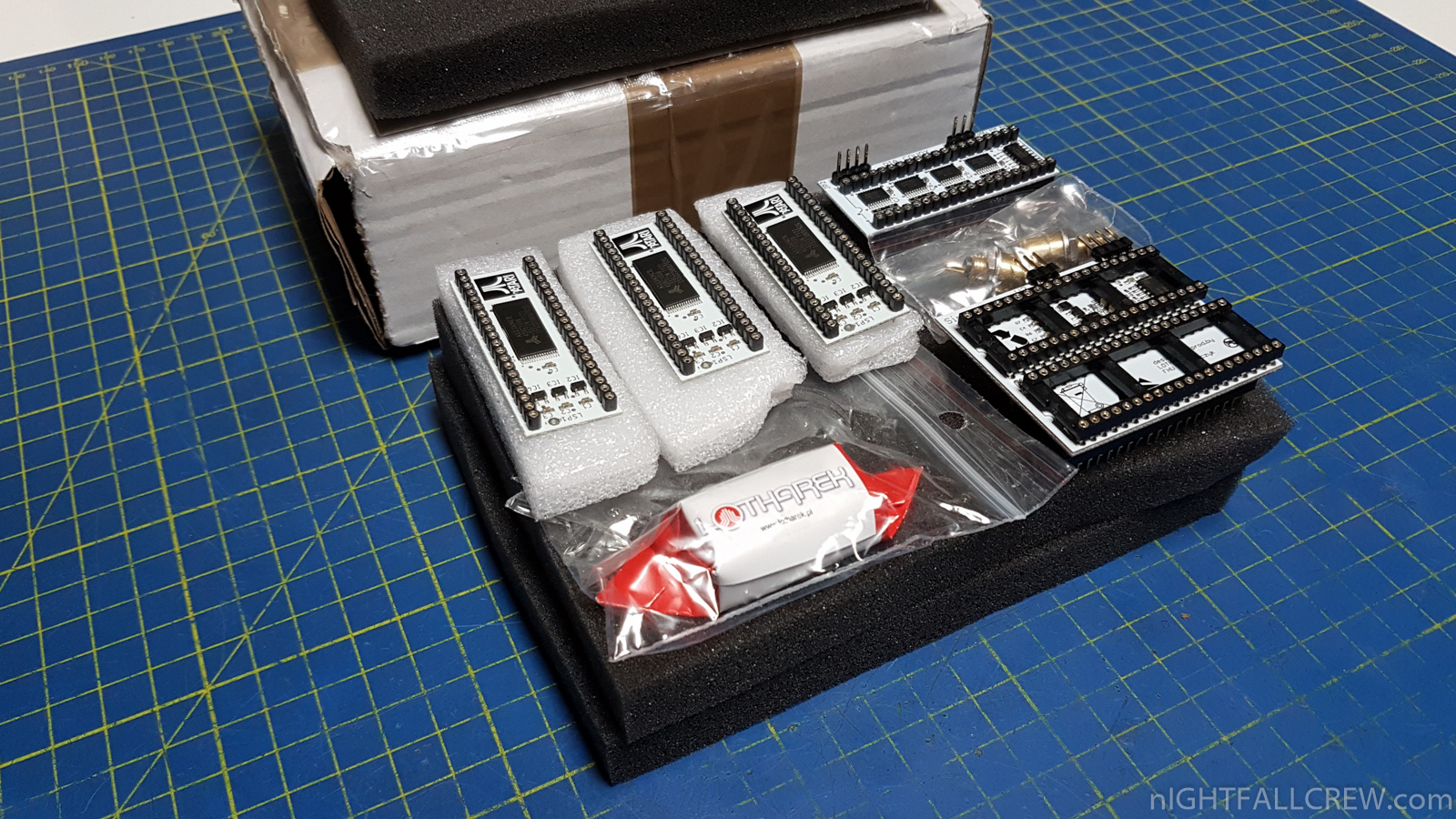 Some things for Atari 8bit:
P-COVOX is a very simple device, 4channel, discrete component digital-to-analog converter (DAC) that fits under PIA chip. It isn't as Hi-Fi as modern sound cards, but it`s perceptiom may be a lot better than a POKEY  – especially playing MODs or NEO files
Simple Stereo V2 – New version of the Simple Stereo now all in one. I replace my old version of Simple Stereo + U-Switch, the features are the same.
64k RAM Module (Replaces base ram of 64KB in all 8bit ATARI, upgrades ram in 600XL to 64KB, PCB thickness is 0,8mm)
The 64k RAM module also replaces Multiplexers, DRAM, Delay Line C060472 and so on in XL series, the Delay Line is no longer available as spare parts.
source: lotharek.pl