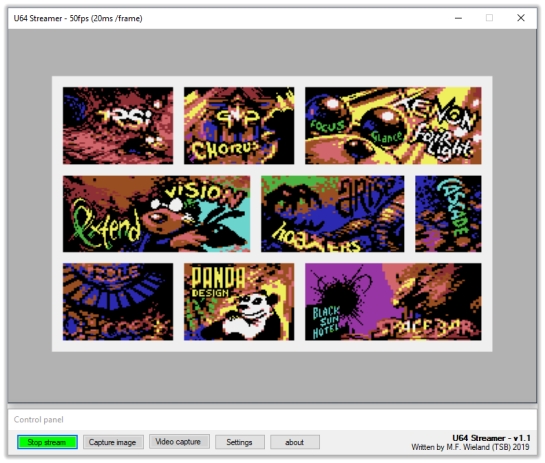 What can I do with this?
With the new Ultimate 64 firmware (>=1.1c) there is an option to receive video frames & audio over a network connection at 50fps.
You can use this tool to capture those frames into an image or video file.
Changelog v1.1 (02/07/2019):
First official release.
Various fixes, bug reports i received from users.
Video capture: release of file handle.
Focus / minimize window / restore window problems.
Optimized stream start/stop functions.
Embeded menu: removed.
Floating menu, so menu is always visible but not in video output window.
Video capture window background set to black, there was a small grey line visible (not nice in OBS).
Option to start U64 streams remotely.
Download: U64 Streamer v1.1 (8)
source: u64streamer