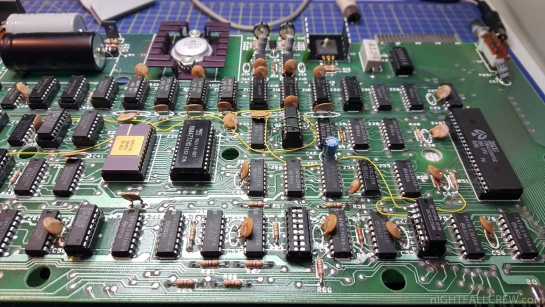 TRS-80 Model 1 L2 – Video Snow Shovel Hardware Fix
Video snow, the black streaks against white characters, is most apparent with large, rapidly changing areas of white graphics. The root of the problem is that the TRS-80 display is memory mapped by the CPU.
The solution is to give the video circuitry higher priority than the cpu.
Note:
On my TRS-80 Model 1 where i use the Quinnterface & FreHD i had to use the version that also includes the 74LS125 which seemed optional but in this case it does not appear to be optional, we have to do it, otherwise doesn't work.
Thanks to Ian Mavric for the support.
Gallery of the hardware mod:
Download: 80 Microcomputing Magazine 1982 (438)