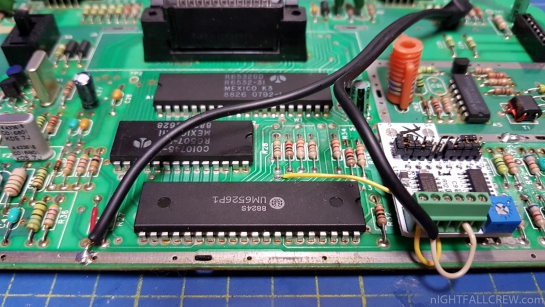 UAV (Ultimate Atari Video) Video Upgrade for Atari Computers & Consoles.
This circuit improves the signal video output and allow to use both output (SVIDEO and COMPOSITE). The circuit is compatible with all Atari 2600, 5200, 7800 consoles and all Atari Home Computers 400, 800, 1200 …
I thank my friend Charlie for giving me this circuit that i have immediately installed in my Atari 2600 Jr which i use with the Harmony SD Cartridge.
NOTE:
Don't use the socket in place of the IC 4050 as seen in the photo. The external case of the Atari 2600Jr console is too thin and cannot be closed anymore.
Gallery of the work done:
source: atariage.com