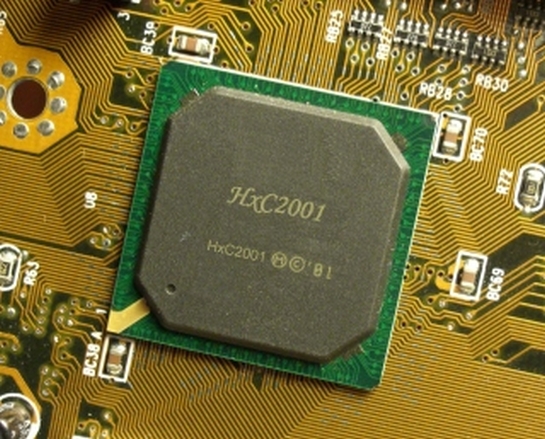 Jean-François DEL NERO (who's behind the HxC SD Floppy Emulator) recently has released a version of the HxC emulator firmware that is compatible with the STM32 chip used in the Gotek floppy emulators.
This means that the great functionality of the HxC SD emulator is now available on cheaper and more widely available hardware.
The bootloader to convert the Gotek floppy drive in HxC compatible must be purchased on the website HXC 2001 by sending an email to Jean-François DEL NERO. The price of the bootloader is one-off 10 Euro per Gotek that you want to update. Future updates of the software are free and can be made from a USB stick
The HXC Usb (Gotek) firmware supports:

+ many more….
USB Stick STM32 (Gotek) HxC Floppy Emulator Firmware v3.1.32.1a -> v3.1.38.2a cumulative changelog:
More customization options:

Raw file image/disk format selection.
You can now define your raw file image/disk format !
Floppy Interface modes.
https://hxc2001.com/custom_fw/

More customization options:

16 different oled graphic fonts available.
New oled screen models supported (128×32,128×64, SSD1306, SH1106…).
Default raw system selection.
And many more new options: sound volume, auto select delay, …

New raw formats support: Coat-A-Matic 9400 / Robox RC9400 (*.IMG/*.DSK) (289KB)
Fix Track 00 issue (v3.1.34.1a regression).
AutoSwap support enhanced/completed (sub-folders in normal mode supported).
Internal optimizations.
Direct access mode : Some fixes for the auto disk swap ("AutoSwap") support.
Direct access mode : New functions
Select mode (0×5):

Mode 0 – Flash sector access mode (Default)
Mode 1 – Plain text browser, Entries format : "IIII;T;SSSSSSSS;File name\r\n"
IIII = Object ID (ASCII HEX Number).
T = Type -> 'F'=FILE, 'D'=DIRECTORY
SSSSSSSS = File Size  (ASCII HEX Number).
Mode 2 – Slot list mode.

Change Objects list ID base (0×6) (Plain text browser).
Select/Enter Object (0×7) (Plain text browser – Image/Directory selection or File tranfert mode).
Set file base offset (0×8) (File transfer mode).
Get current selected image (0×9).
Select file with path (0xA) (Select image with a plain text file path).
MFM & FM support. (see the customization page : https://hxc2001.com/custom_fw/)
With these new direct access API functions small file selector/browser/swapper/loader can be developed without the need of any FAT32 library on resource-limited machines. The protocol specification document will be updated soon at this address : https://hxc2001.com/download/floppy_drive_emulator/SDCard_HxC_Floppy_Emulator_Direct_Access_mode.pdf
First online-customizable firmware available !

Fill up the form on the page to https://hxc2001.com/custom_fw/ customize the firmware.
The firmware will be recompiled/rebuilt following your requests and sent to the provided email some minutes later.
This is a fully automated and free service so don't hesitate to play with it ! :).
More and more options will be added on the customization page.

Fix v3.1.34.1a regression : Disk density selection issues with some raw formats. Please update.
Files & Folders names starting with '.' are now hidden.
Firmware memory size reduced once again : More tables size optimizations.
This is only a little part of the changelog. The original one is very long and you can read it here. (instruction manual here)
Download: USB Stick STM32 (Gotek) HxC Firmware v3.1.38.2a (32)
source: hxc2001.com