Texas Instruments TI-99/4 Fixed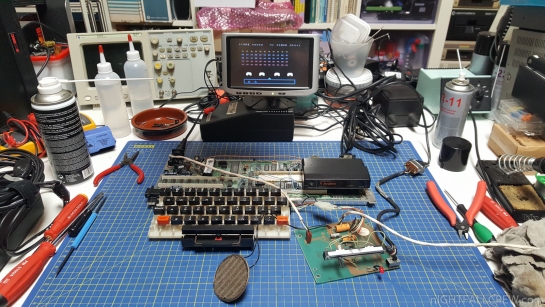 Texas Instruments TI-99/4 Fixed
Defect:
Garbage screen on startup immediatly or after a couple of minutes.
Fix:
This defect is very similar to the one of the Coleco Vision console.
The problem are the pins oxidized of the power switch, i have sprayed R-11 and the problem it's disappeared completely.
I left turned on the computer for more than 2 hours and i have made a 50 x power cycle (ON/OFF) and the problem is no longer appeared.
Note:
I thought there had to be a VDP RAM problem with a diagnosis made remotely without having the TI-99/4 in the laboratory.
To avoid using the lame RF modulator i have used a standard Commodore 64 composite cable that works very well with a NTSC composite video output.
Gallery: