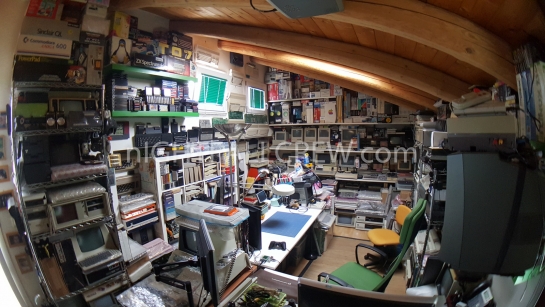 Photo Gallery update of my Retro Collection / Retro Trash.
Many things in the photos are not visible because are in hidden places or deliberately hidden.
I seem to have accumulated a lot of things in these long years and this is a good time to meditate what to do and what not to do, absolutely do not sell anything or donating, but also not continue to accumulate, in fact from a few months i'm moving just on repairs and modding and i must say that i feel much better.
Photo Gallery: