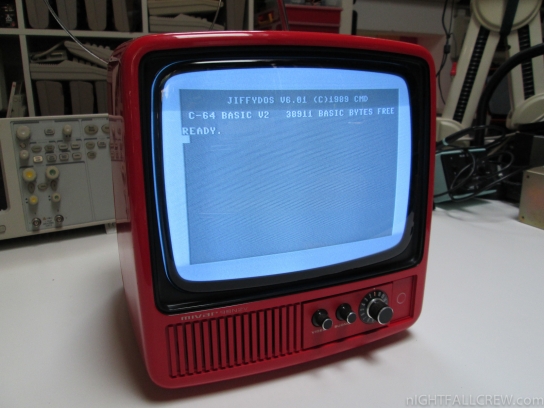 Autopsy:
The Mivar 9BN2V it's a 9 inches B/W CRT screen with 16 programs preselection with a electronic tuning for each program. It can be powered even with a 12volt and has a headphone jack.
Mivar is an Italian TV-set manufacturer. It was founded by entrepreneur Carlo Vichi in 1945 in Milan. Mivar used to produce radios and CRT televisions, but now produces only LCD LED televisions. Mivar is the last Italian factory of televisions. Their factory is in Abbiategrasso (20 km from Milan).
Since the 80s until 2000 in Italy Mivar TVs have had a very wide spread, in fact these televisions were present in almost every Italian house, in the Italian TV Studios, in schools, hospitals, hotels and prisons, because these CRT TVs were good, cheap, robust and durable.
When the market decided to focus on the LCD TVs, Mivar was unprepared and had serious difficulties. But thanks to the tenacity of the master Carlo Vichi, Mivar introduced in 2010 some new attractive and competitive LCD-CCFL TVs, and in 2011 some new LCD-LED TVs. The televisions made today by Mivar are also particularly simple and rational, with a particular Italian design and front speakers for better sound. Today's Mivar TVs are all made in Italy.
source: wikipedia