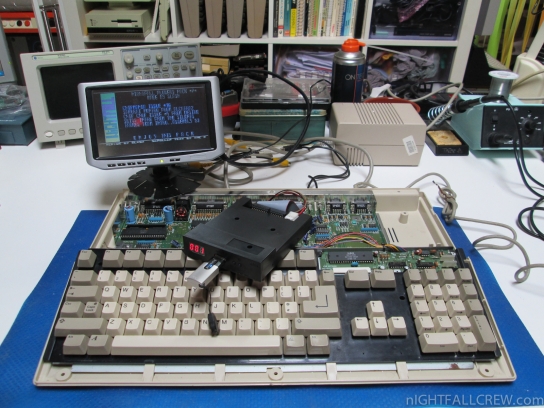 Gallery:
The Gotek is a USB Floppy Drive emulator very cheap, you can buy it from eBay at €24.00 €20.00 including the shipping cost.
Let's start by saying that this Floppy Disk Emulator with the original firmware is totally useless for our purpose, like to connect it to an Amiga and in the near future to a Atari ST or Amstrad CPC. The new firmware written by Herve Messinger replaces the original firmware, to do this you need a simple converter from USB to TTL Serial Interface to program the STM32 ARM Cortex MCU.
I would add this thing; this Floppy Drive Emulator is not absolutely comparable to the HXC Floppy Emulator of Jean-François DEL NERO (Jeff) where in addition to supporting dozens of Floppy Formats/Hardware and the Firmware is in development from several years but it's a nice and inexpensive alternative.
For more information, firmware and programming tool you need to go here the official blog of Herve Messinger.
Video:
source: cortexamigafloppydrive.wordpress.com