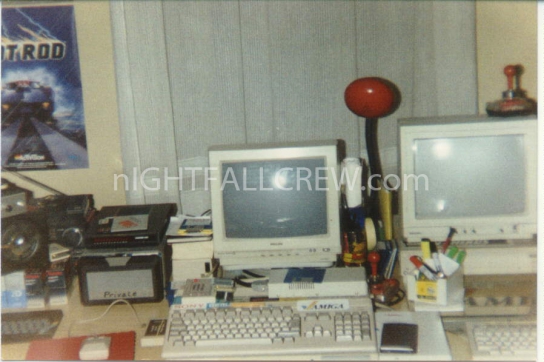 I decided to clean and fix my Commodore Amiga 500, it's him, the one you can see in my old photos.
As you can see the switches and buttons are remained in place while the stickers has been removed many years ago.
The Commodore Amiga 500 has always been kept in a box, in fact it has the original color of the case and the keyboard.
The photos below are before cleaning, after cleaning and vintage photos.
Gallery: