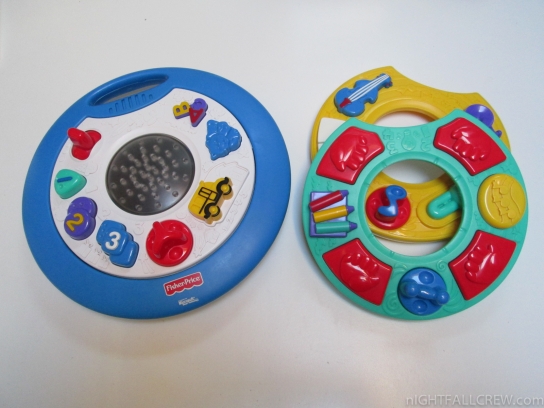 Autopsy:
The Intelli-Table is a round, plastic activity table with a blue, removable top that uses three interchangeable play rings to help children learn numbers, music, and games.
The curiosity of this device that was developed by Mattel in cooperation with Microsoft and distributed by Fisher Price in late 90s.
This game are been withdrawn from the market for construction problems, like say the Mattel Bulletin.
Video: