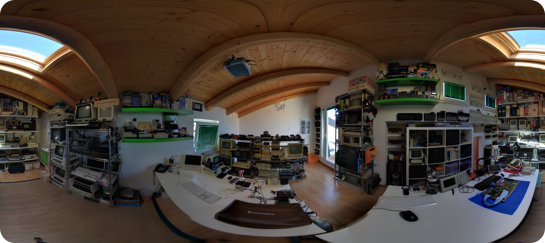 Nightfall Retro Collection Virtual Tour
Photo Gallery update of my Retro Collection / Retro Trash

Clicking on the photo will download the highest resolution version available (10708 x 5137).
Updates of the Nightfall Retro Collection:
You can see my Retro collection with a Virtual Tour, we hope one day to be able to expose my things to the public.
Many thanks to Andrea Schillani and Freddy Anselmo for the photos and graphic support.