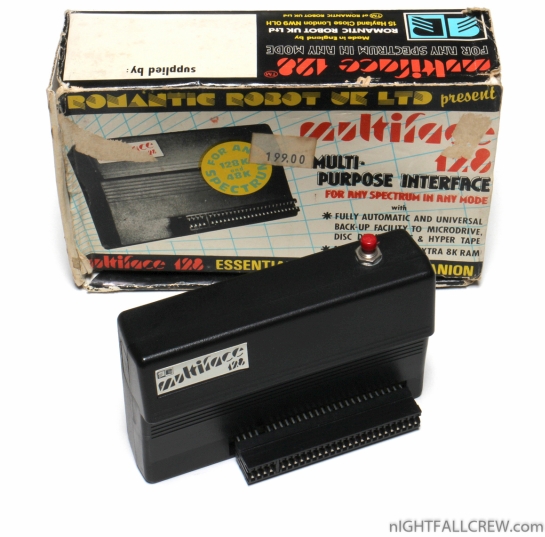 The Multiface 128 by Romantic Robot UK Ltd  is a true multi purpose interface with:
Fully universal and 100% automatic BACK-UP facility for tape, microdrive, Discovery, Plus D or Disciple.
8K RAM extension – suitable for our GENIE, LIFEGUARD, or as a buffer, etc.
MULTI TOOLKIT to study/modify/develop programs, POKE infinite lives, etc.
Gallery:
Download: Multiface 128 User Manual (697)
source: worldofspectrum.org