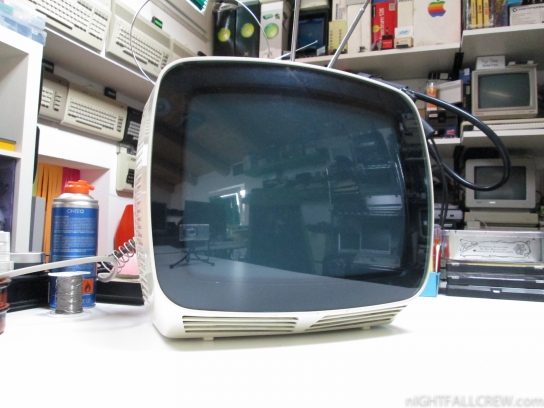 Autopsy:
The INDESIT T12 it's a 12 inches B/W screen with 6 programs preselection and classic potentiometers tuning search for each program. It can be powered even with a 12volt source with a special socket on the rear side. (see photo)
It doesn't weight much because it has not transformer in it but a special power supply converter. Was first 6 programs B/W television from INDESIT, earlyer model was with Rotary tuners. INDESIT was originary from Orbassano Near TORINO In Italy and indeed the telly here shown comes from there. It was a very big industry conglomerate present in all European lands even In Norvay.
INDESIT has a very heavy controversed history which is made of high loss of work places for people, financial disasters, loss of market, closing of production location and finally a complete destruction of one of the bigger Italian industry on European level. It was then brand name aquired by Merloni Elettrodomestici known as Ariston.
Video transmission made with a UHF Transmitter CH 36.
source: obsoletetellyemuseum.blogspot.it