A working Commodore 64 under water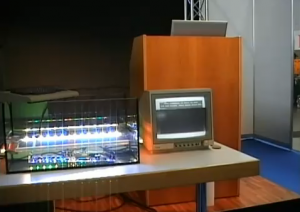 The team from dienstagstreff.de has demonstrated a Commodore C64 on the "Hobby und Elektronik 2010" in Stuttgart.
Demonstrating a C64 is not so special but this time the C64 was under water! They submersed a C64 circuit-board in water, connected it to a power supply and a monitor and the C64 work without problems for 1 hour.
source: youtube.com commodore-gg.hobby.nl