Hoxs64 Commodore 64 Emulator Updated v1.0.9.1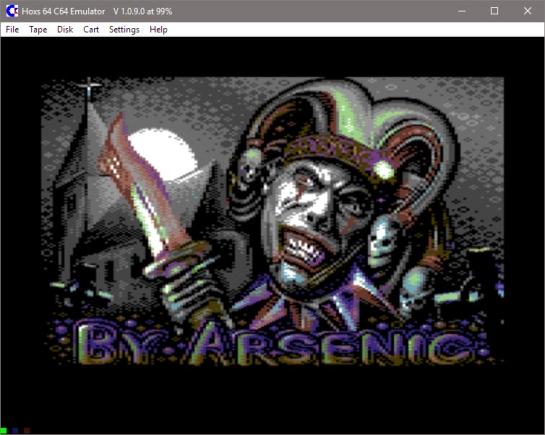 Hoxs64 written by David Horrocks is a Commodore 64 emulator for Microsoft Windows 2K/XP/Vista/Seven (DirectX 9+)
The emulator substantially reproduces this legacy machine in minute detail.
Changelog:
Fixed CPU opcodes SHS SHA SHY SHX ARR (decimal mode) to pass the VICE tests.
Added SID noise write back behaviour.
Corrected the SID master volume position to be after the SID filters. Was broken since v1.0.8.8.
SID ring modulation fix.
Corrected sector gaps when reading a D64.
Adjusted 1541 drive motor spin down timing as required for Wonderland XIII by Censor Design.
Fixed fault with save state / load state.
Fixed fault with FDI save.
Fixed Ultimax open address fetch.
Download:
source: hoxs64.net