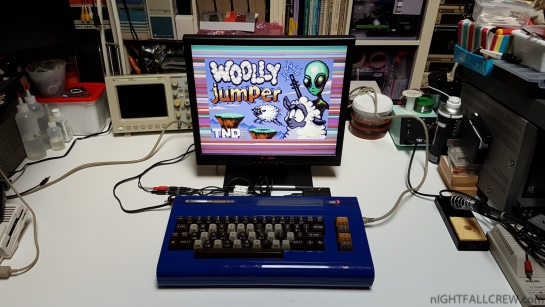 The 'Ultimate II+' is a storage solution for your Commodore C64/C128(D) home computer or in stand-alone mode for C16/Plus4/VIC-20 and so on.
This cartridge implements a 'real' 1541 Diskdrive for Commodore computers and with a simple press on one of the buttons, a menu will pop-up on the Commodore screen, allowing the user to view the USB storage content, and 'mount' .d64 or .g64 images into the Floppy Drive.
These are the most important differences from the previous version of the cartridge (1541 Ultimate-II)
No more MicroSD! (… that needs to be pushed in with something sharp, could fall into the case, … etc)
More USB ports (… one to compensate for the lost SD, and just one bonus: 3 in total)
IEC connector moved (… further back to facilitate use on some C128 models)
Integrated Ethernet (… no more need for an external USB2LAN adapter, and a smaller step to CS8900A compatibility)
Dual Flash (… no more worry that a software bug or upgrade failure leads to a bricked device)
Integrated Speaker (… who connects a speaker set to the audio jack for hearing drive sounds??)
External power supply connector with auto-switch over circuit (… for stand alone mode, and to lower the demand on the power supply of the C64)
Improved Audio (… audio codec, 24 bit/96 kHz*, for sampled sounds and SID emulation)
Improved Tape connector (… no more custom board and able that snaps in on the bottom, but standard USB 3.0 cable)
Improved power supply circuits (… for some reason they seemed to break down relatively often)
Slightly bigger and faster FPGA, as to control the new features.
Gallery:
source: 1541ultimate.net facebook.com