Texas Instruments Interface RVB PHA 2037 Repair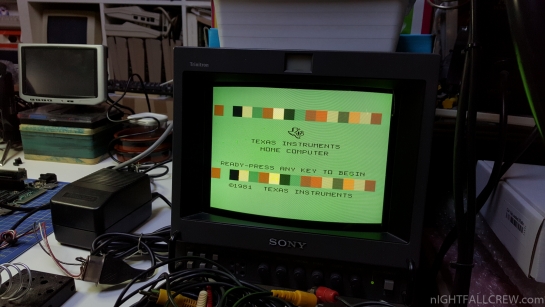 We begin to explain what is this PHA-2037. This interface/Converter for the Home Computer Texas Instruments TI-99/4a is used to convert the video signals from Component (Y/Pb/Pr) to RGB (Scart Standard).
The defect of the PHA-2037 that i have received for repairing is to display images without the "BLUE" color in this case of the Video Component "Pb".
The problem was in one of the three LM 318 (Op Amp). Just replaced, the PHA-2037 has begun to work properly.
PS: How you can see from a photo a pin of a transistor has not been cut. Maybe it was better to do it. :D
Gallery of the repair: