Amiga 600 (REV1.5) badly Distorted Clipped Saturated audio Repair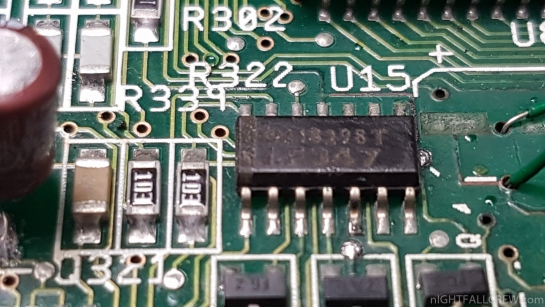 Amiga 600 (REV1.5) badly Distorted Clipped Saturated audio Repair
This Amiga 600 has suffered several months ago serious problems of the leakages capacitors.
The amiga has worked for a period and then the sound has stopped to working with the classic distorted/clipped audio defect.
I have replaced the usual LF374 SMD with a TL084C 100% compatible and everything has started to work perfectly.
Gallery of the repair: