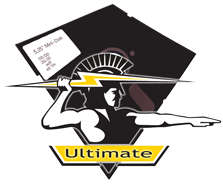 from 1541 Ultimate homepage:
Finally, the software for the 1541 Ultimate II is finished. In the last two weeks, an enormous amount of work has been done:
USB is now working stable, including insertion and removal.  (My external 500 GB harddisk was detected flawlessly!)
Support for USB devices with multiple LUNs (like card readers)
GCR (G64) supported added, including write (the Ultimate-I couldn't do this)
T64 file support re-integrated.
Tape support, using TAP files (I needed to test the hardware anyway!)
Comprehensible menus.
Real time clock functional  (still need a clock widget…)
I made a wooden mould, to simplify closing the plastic cases without damaging them.
The plan is, to ship the first 40~50 units this coming Wednesday! The remaining units will follow as soon as possible!  Thank you for your patience!
source: 1541ultimate.net