UK1541 aka Ultimate Killer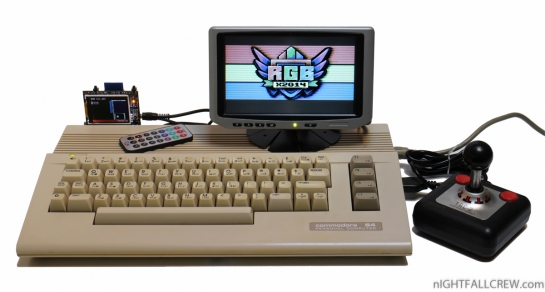 UK1541 is a real time drive emulator with cycle-exact 6502 instructions execution and VIA's emulation just by tiny MCU, LCP1114, Cortex M0, 48Mhz (0,84 DMIPS/Mhz).
Developed by Krzysztof Switajski aka Kisiel/ICON.
Features:
LCD TFT Screen 2,2" , 320 x 240, True Color.
MSP430.
LPC1114.
Infra Red receiver, for remote control.
CR2032 battery holder.
Mini jack connector as replacement for IEC port.
DB9 connector for joystick.
User Port connector, for power and signals like 8-bit parallel aka burst.
Two buttons , MENU and RESET.
Features for the latest Core Version (1.1.4.012015):
Core 6502 running at 1Mhz with illegal opcodes – 16kB Flash ROM, multiple custom roms not available now
4KB Ram, from $0000 till $0fff
VIA port and timers emulation
SD card 1 – 8GB, FAT32, formatted in Windows.
d64 35 / 40 track with read and write (beta testing)
Update from standard SD card.
Gallery:
source: wiki.projekt64.filety.pl