Atari Multi System Deluxe Joystick Controller CX24 (Boxed)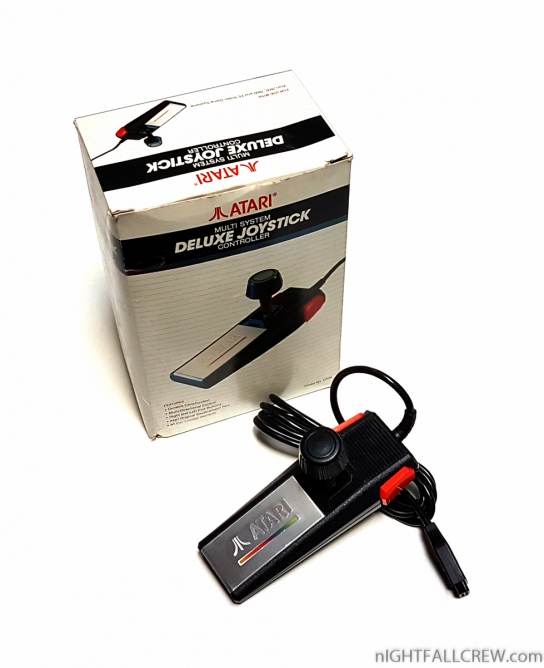 Of all of the Joysticks Atari ever made over the years they were in business, our two least favorite Atari controllers were the 7800 CX24 Slim line Deluxe Joystick (sometimes called the Atari Proline Joystick) and the ill fated Atari Space Age Joystick, which had an internal flex circuit problem from the start and caused it to be dropped by Atari very fast.  Now Atari Space Age Joysticks are a very rare Atari collector item.
The main reason why the Atari CX24 dual fire button Joystick was not one of our favorite Atari controllers made, was the left, right fire button PCB's and Main X / Y PCB would fail very fast. 1st the left and right fire buttons PCBs would fail and second the main X / Y PCB would fail next with any kind of normal use.  
You can read more about this joystick here