Mattel Electronics Intellivision (Pal Version) & Cartridges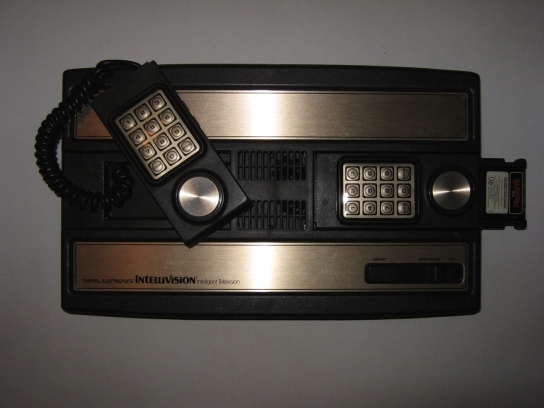 Autopsy:
from Wikipedia homepage: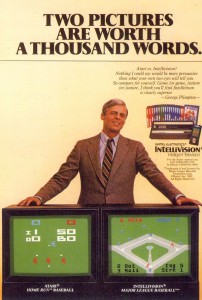 The Intellivision was developed by Mattel Electronics, a subsidiary of Mattel formed expressly for the development of electronic games.
The console was test marketed in Fresno, California, in 1979 with a total of four games available, and was released nationwide in 1980 with a price tag of US$299 and a pack-in game: Las Vegas Poker & Blackjack. Though not the first system to challenge Atari, it was the first to pose a serious threat to Atari's dominance.
A series of ads featuring George Plimpton was produced that mercilessly attacked the Atari 2600′s lesser capabilities with side-by-side game comparisons.
source: wikipedia