Donation of Atari things from a friend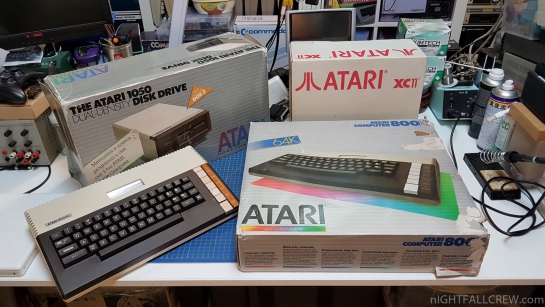 A couple of weeks ago had written a post on a socialSocks that i was looking for a button for my 800XL that i had repaired.
Today the missing key came to me as a gift :D
The lot that includes the missing key is the following:
1 x Atari 800XL (Boxed)
1 x Atari 1050 Dual Densisty Disk Drive (Italian box totally different from my box)
1 x Atari XC11 (Boxed)
1 x Atari 800XL Loose
I thank so much Alessandro Polito. Thanks my friend.