Amiga 2000 already repaired in April 2016 now Black Screen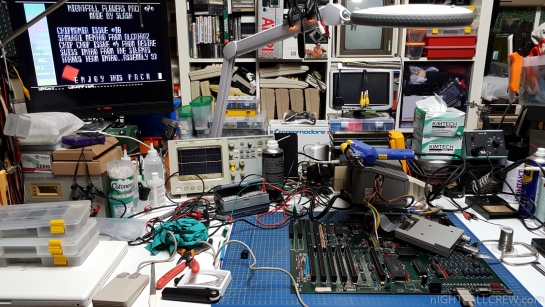 This Amiga 2000 is arrived in my lab in very poor condition in April 2016, the computer has been repaired and stored in an antistatic envelope.
Tested after almost 3 years, the computer does not show signs of life.
Having no video output, i have used the Chucky DIAGROM which through a serial connection i was able to identify 2 different problems with the RAM's.
Defect:
Repair:
Rebuilt track on the 68000 DX side near resistor pack RP900 (previously good)
Rebuilt track RAM U529 signal CAS (previously good)
Replaced RAM LM 33256 U501 with TMS 4256 (previously working)
Below some random photo of the repair.
Gallery: